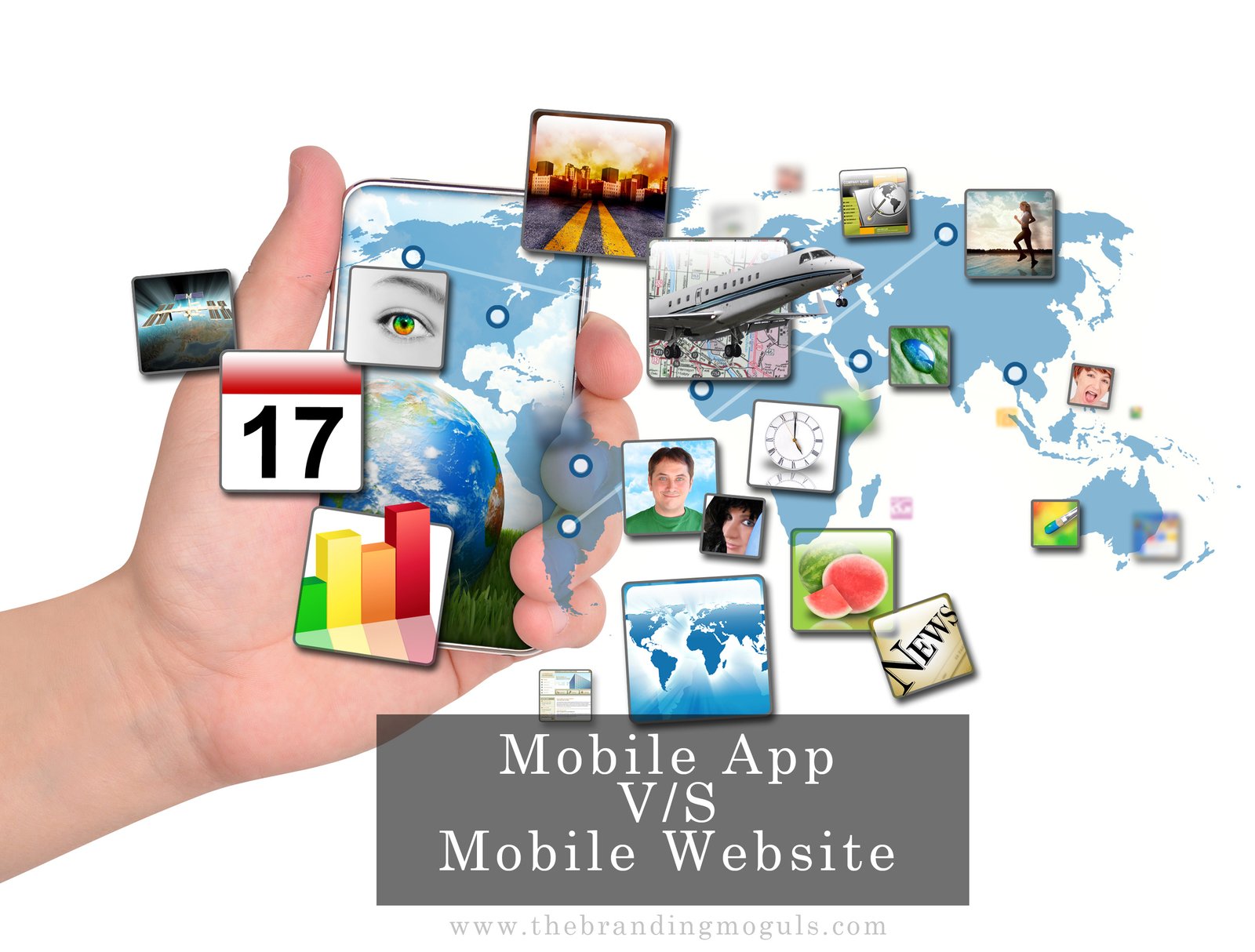 06 Nov

Mobile App v/s Mobile Website

Whether to get a mobile app or a mobile website to mark your mobile presence has always been a question. While Mobile website is taken as a broader medium to present yourself digitally, mobile applications have proved themselves highly interactive in the mobile business marketing area.
Let us consider few points before reaching to the answer: –
---
Target audience
Mobile App- If the targeted audience is not too friendly with the digital world and you are yet expecting a fair response from the user end creating a mobile application is a better option.
Mobile Website- If the audience is already used to with the digital world and requires less of user based interaction.
Available budget
Mobile App designing and App management-  is comparatively less cost efficient and time efficient than a mobile website.
Mobile website designing and management– are more cost friendly in case of low budget.
Purpose
Before getting your mobile mark you need to decide that what the purpose of your online presence is.
A mobile app is a better idea- An interactive service like a quick search, games or is to do with camera clicking or instant calling.
Mobile Website- If your aim is to engage a big audience
Features
A Mobile Websites- are similar to a standard website, only difference being that it is designed to fit in the display of your mobile screen, small handled and touch screen interface. Designing a mobile website allows display of text content, data, images and videos.
Mobile Apps- are downloaded and installed in the mobile device and can gather data both with and without an interaction.
Why & When to get a Mobile Website over Mobile App Creation?
Advantages of WEBSITE, Disadvantages of APP
---
1.  Availability- A mobile website is readily available at all times while an app needs to be downloaded first from its app store.
2.  Compatibility- A particular app may or may not be compatible to all cell phone types. An Apple app may not be compatible to a Samsung phone user and vice versa, but a site is available to any browser on any mobile device.
3. Accessibility- Mobile websites are easily available as compared to a phone app. A cell phone App are mostly chosen on how its rank on the app store which is directly affected by the number of users a mobile application has. Where as a mobile web page could be reached simply by a particular link.
4.  Upgrading- Mobile websites are effective in long run and are more flexible. An app may or may not support a particular phone version and may have been designed only for higher versions.
5. Sharing- It is easier to share a web link across the web than to share a mobile app.
6. Life Span- Apps once downloaded can also be deleted, if not used over a long time or is compromising on the device's memory. A website however, always make a better shelf life.
7. Broadcast- a mobile website when created is shared and interlinked at a number of platforms on the web and thus is shared and reached to a huge audience than a cell phone app.
Why & When to get a Mobile App over a Mobile Website creation
ADVANTAGES OF APP, DISADVANTAGES OF WEBSITE
---
1.  Always remember- a phone app is always a better option when the activity of user on the site is more or equivalent to that of yours.
a.  Gaming app- User's activity is N times more than what it took to build the mobile app
b.  Interactive- Data search
c.  Dictionary/ E book etc
2.  Personalization- in case where the user may use it in a personalized way and frequently
a.  Picture manipulation etc.
3.  Mobile Specific Actions- Call to Actions like clicking pictures, calling etc, are supported better by a cell phone app than a website.
4.  Connection- the best part about mobile applications are that many of them could be accessed to at offline mode and thus provides a freedom to user to reach you with or without internet connection.
In TBM's view- It is always preferred to consider beginning with a mobile website in order to build a web presence and then get on an app. However, a mobile3 application is built to solve a specific purpose which could not be targeted through a website.