10 Mar

Why Whatsapp Marketing is better than other Media

WhatsApp has now became the hot favourite amongst the people because of its Quick services. People are more inclined to communicate via whatsApp rather than Facebook or emails. As of February 2016, it has a user base of one billion, which is making it the most popular medium of Messaging globally and eventually has also evolved as a great tool for marketing. 

In 2009, Brian Acton and Jan Kaoum (both were the formal employee of Yahoo) had founded WhatsApp Inc.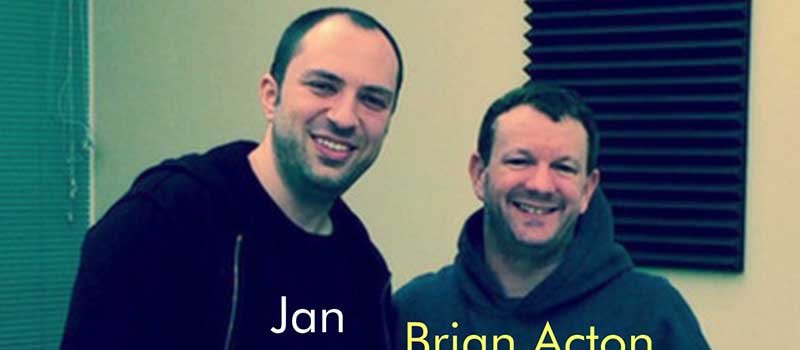 Source: wordpress
Whatsapp is an exclusively a cross-platform instant messaging mobile app enable users to exchange the text with another user. IPhone, BlackBerry, Android, Windows Phone and Nokia are the operating systems which allows the application. To create an account it uses the phone number as the user name which makes it a unique key & also governs the privacy . One must have Internet connectivity to send the multiple media to another user.
As soon as user's account is created, Whatsapp software automatically compares the phone numbers of contact book with its central database and generate the Whatsapp users contact list.
On February 19, 2014, Facebook Acquired the WhatsApp Inc., based in Mountain View, California, for approximately US$19.3 billion, its largest acquisition till date which indicates that WhatsApp had been more popular than facebook messenger.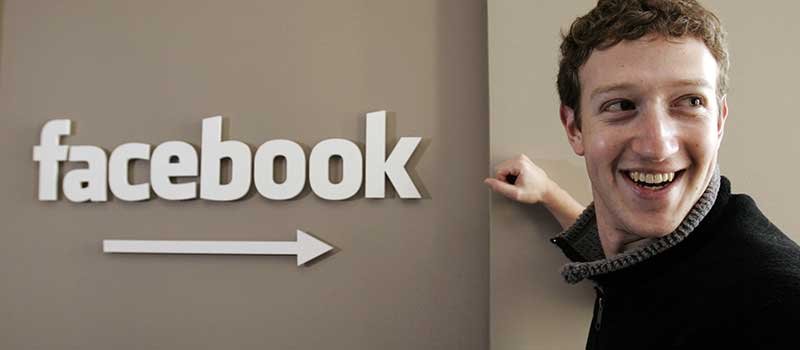 Source: forbes
Facebook CEO Mark Zuckerberg said that "Facebook's acquisition of WhatsApp was closely related to the Internet.org vision i.e. the idea, he said, is to develop a group of basic internet services that would be free of charge to use – 'a 911 for the internet. WhatsApp is a simple, fast and reliable mobile messaging service that is used by over 450 million people on every major mobile platform. More than 1 million people sign up for WhatsApp every day and it is on its way to connecting one billion people. More and more people rely on WhatsApp to communicate with all of their contacts every day."
On January 18, 2016, WhatsApp's founder Jan Koum announced that the services would be free now the user needs not to pay the annual subscription charges.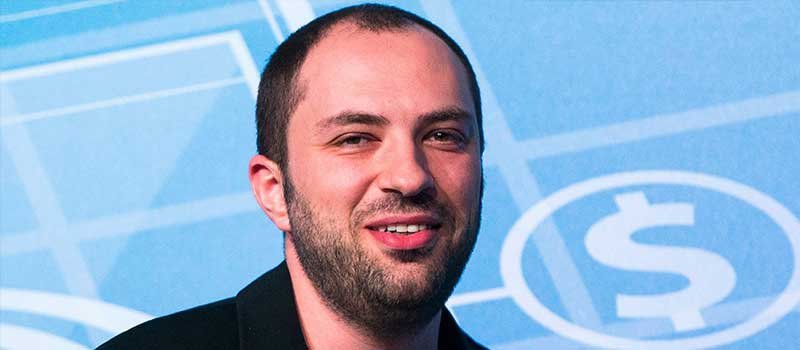 Source:businessinsider
WhatsApp's founder Jan Koum explained that "the app would not display any third party advertisement and instead would bring new features such as the ability to communicate with business organizations."
The analyst of Internet trend has stated that "in future people would like to use WhatsApp or similar instant messaging services for communication, instead of using Facebook and twitter".
Whatsapp has already become the primary means of communication because of its feature and possibilities of quickly sharing Text, photos, audios and video messages. Whatsapp enables a digital marketing professional to reach the subscriber base of one billion users who are on whatsapp.
These are the things which make it a great communication tool for many companies.
Why Whatsapp is gaining so much importance and why it is best for marketing.
It became the top most used application these days, it currently has over 500 million users and a maximum number of them using it daily.




---

The main reason for its popularity is, it works on most of the mobile operating system (android, IPhone, Window phone).




---

It has cut short the use of SMS text messages. Now a person only uses SMS for emergency or for authentication.  




---

A report suggests that over 30 billion messages being sent every day on Whatsapp.




---

People are addicted to it, some even check their whatsapp 100 times a day.




---

No rocket science required to use it, very easy and quick.




---

From January 2015, it is also made available for PCs through a web client, by WhatsApp Web.
An announcement made by Koum: "Our web client is simply an extension of your phone: the web browser mirrors conversations and messages from your mobile device—this means all of your messages still live on your phone".
How companies get benefited by it.
Now the importance of presence in a virtual world has increased, so it is very much required for the companies to improve their communication with existing customers or potential future customers virtually. In the competitive environment of today, companies are struggling to capture the attention of consumers, here the communication method and communication channel (Whatsapp) plays the important role.
Whatsapp has proved to be the effective communication channel.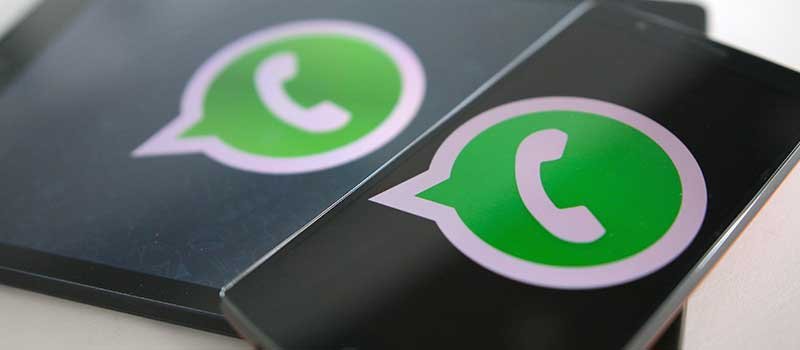 Source: androidpit
Quickness:
It is very well known that it is one of the fastest ways of communication.  Also, it provides so much ease and interesting features which make it an interesting way of communication too.
Seen Ratio (Opening ratio):
In a report, it has proved that the WhatsApp message have very high "seen ratio" as compare to emails (emails have relatively very low opening ratio). The smartphone user can miss out the traditional Text message but the chances of missing a WhatsApp message are almost nil (Not the WhatsApp marketing message).
How often user came:
The frequency of checking message on WhatsApp is very high, people with WhatsApp, at least, use it twice a day and maximum can go above 100.
Worthy communication:
According to a survey the quality of communication or enquiry through Whatsapp is better than other mediums.
Perception of the consumer:
People find it easy and convenient to send a message via WhatsApp rather than calling or sending an email to a company.
Multiple media format support:
Whatsapp is exsiding the limitations which Traditional text messages have, it enables the user to use different media formats to send the message (Text, Images, Videos, vCards)
Track the status of message (read or not):
The Blue tick feature of WhatsApp helps the sender to know whether the message opened and read or not. So it will be easy for businesses to make a statistic of how many people have read their message and how their promotional advertising messaging campaigns performed.
No DND restriction: 
With broadcasting list you can reach out the people who are on the list of DND numbers.
No world limits:
In Text message if you reach a fixed limit of word the very next word will be count in the second message, means you will be charged for two messages. In WhatsApp, no word limit criteria is enabled yet.
No Limitation on attachments:
Whatsapp has no limitation on type of attachments.
Whatsapp in Service industry
The service industries are using Whatsapp application to reach to the people, like the police force, rescue teams are already enabling the application to better communicate with citizens. (Delhi police). The banking sector, tourism sector, media, online stores and E-commerce, SMEs is also Using Whatsapp.
The Broadcast feature of WhatsApp
Broadcast is a feature which enables you to create a list of recipients, so you send a broadcast message without selecting them individual recipient each time. Your message will reach the number of recipients in a minute.
The best part of WhatsApp is it provides an advertising free experience.
Whatsapp does not interfere users with irrelevant ads. To get the consumer engagement a marketer has to work really hard as here no ads to be shown, no media to buy and user get irritated with disturbing spam messages.
Examples:
Delhi police are using a database of numbers for asking a question related to improving safety.
Another example a vegetable vendor is started using WhatsApp for taking orders. 
Suggestions:
Name and character should sound familiar or create an Engaging Brand Persona. Ensure your WhatsApp number and persona is crystal clear in all media where your brand is present.
In the digital advance era WhatsApp has come up as revolutionized communication medium.
Current Prospect: 
WhatsApp is very good as business owners are realized the marketing potential of Whatsapp and stated utilizing to unfold their businesses.
Facebook, Twitter, Pinterest and LinkedIn are already established but the newcomer amongst them the Whatsapp has created history in social networking market in only 5 years of time.
Whatsapp allows you to create groups of people with similar interests and start discussions. Whatsapp messaging is best for Research in the Market. It became widely popular because of its simplicity.